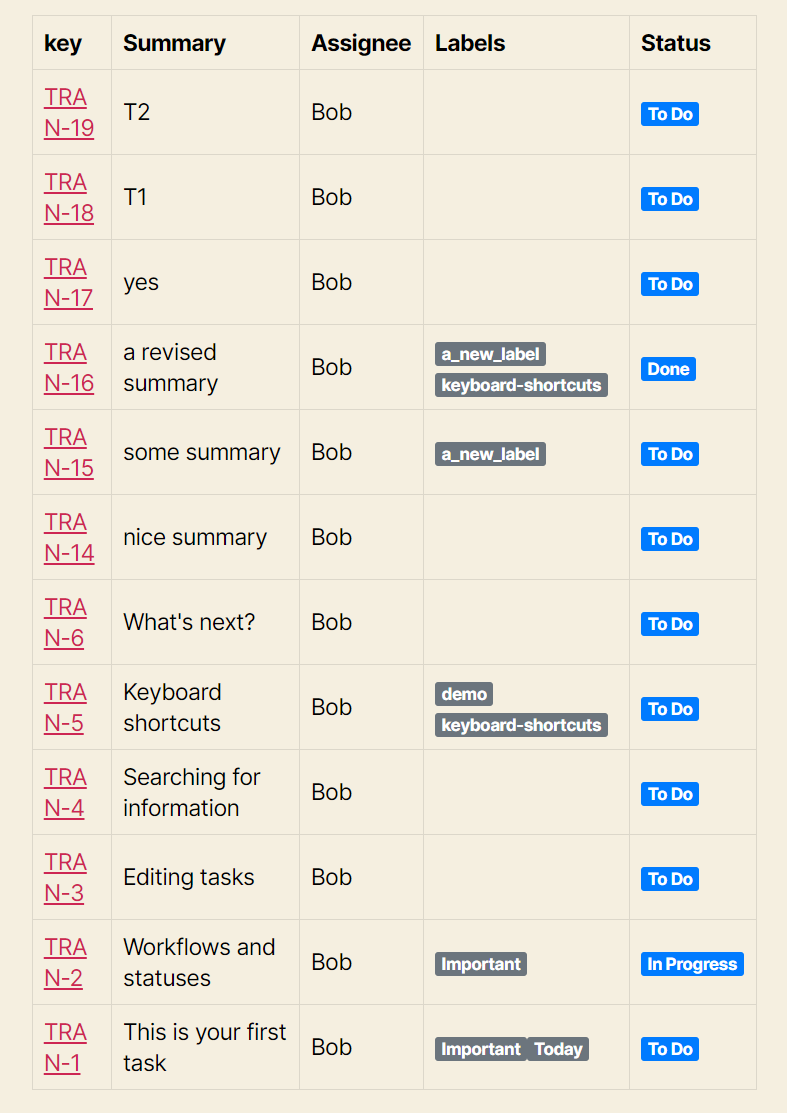 See JIRA Issues as tables
Easily present issue tables inside WordPress posts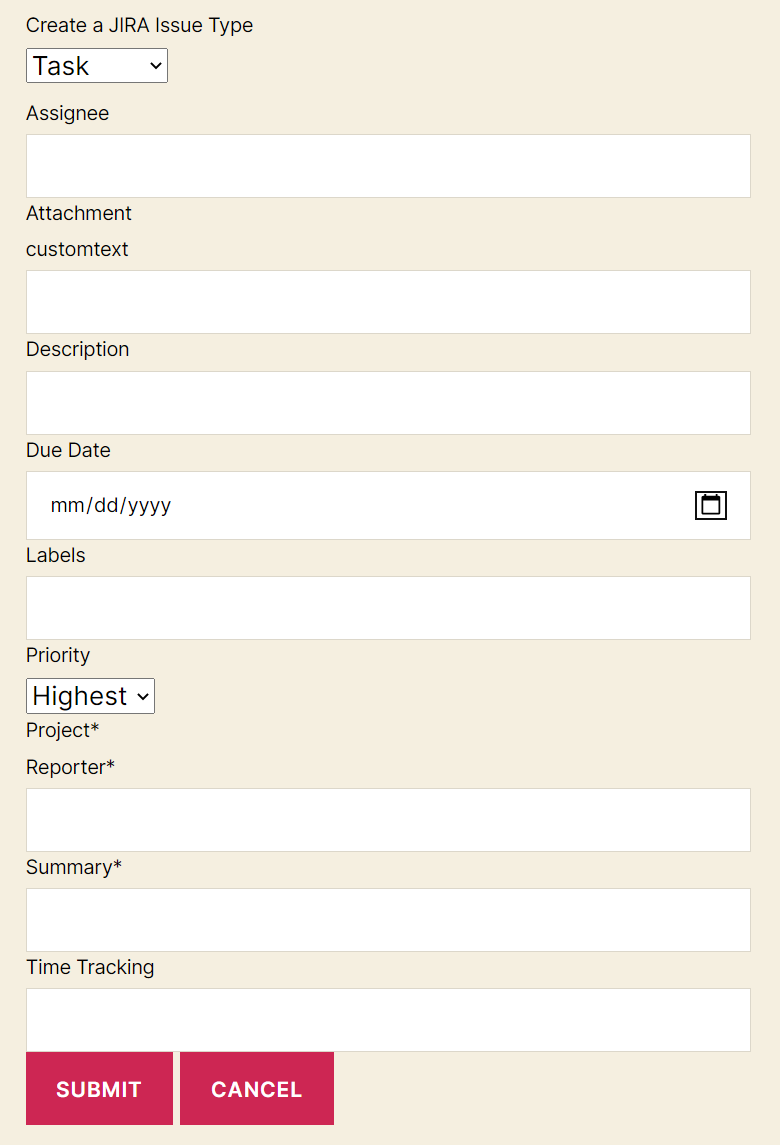 Create new JIRA issues
Visitors can create new JIRA issues from WordPress directly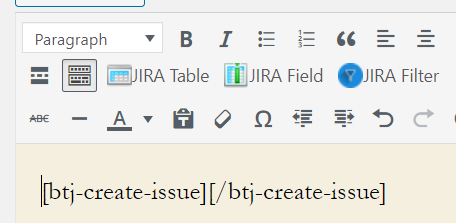 Editor Toolbar
Easy to interface with JIRA through the TinyMCE editor standard in WordPress
---
Easily present JIRA issues.
A JQL filter is all you need
A JQL filter is a query interpreted by JIRA to return a list of JIRA issues. JIRA users are very familiar with that. We can help you write it through our WordPress editor add-on.
A thorough manual presents all different options.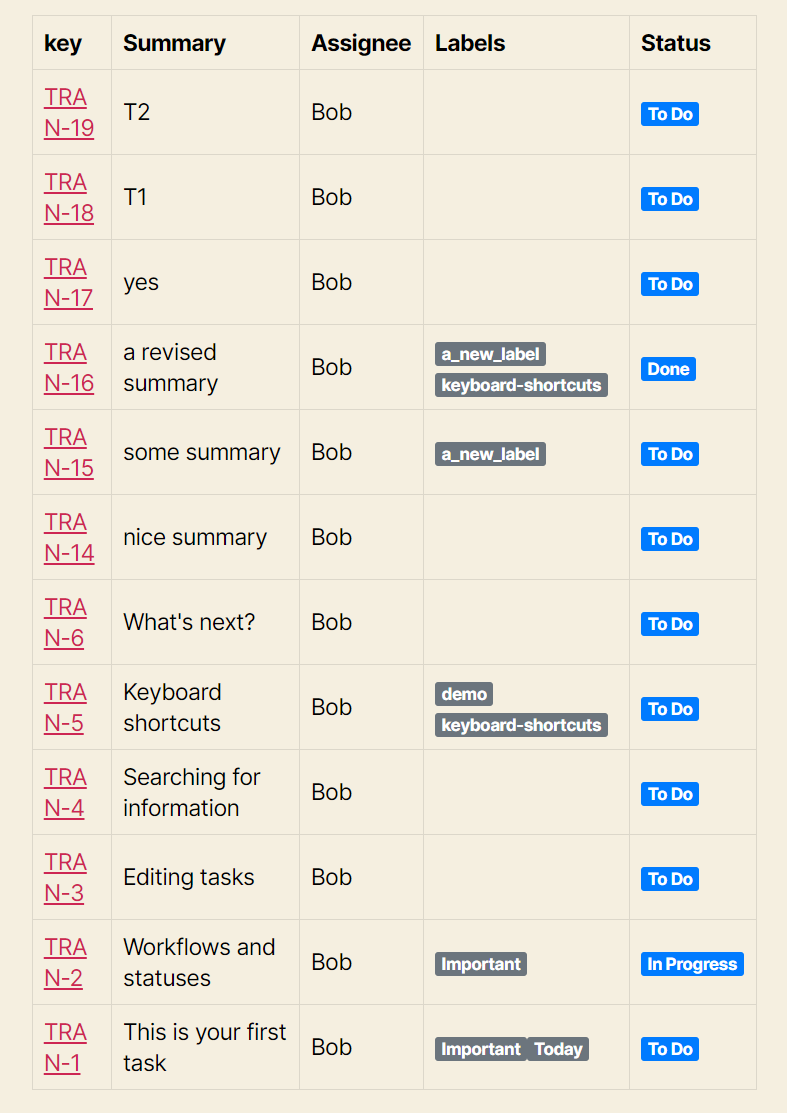 ---
Visitors can even create JIRA issues from WordPress posts.
All you need is to add a short-code to your post.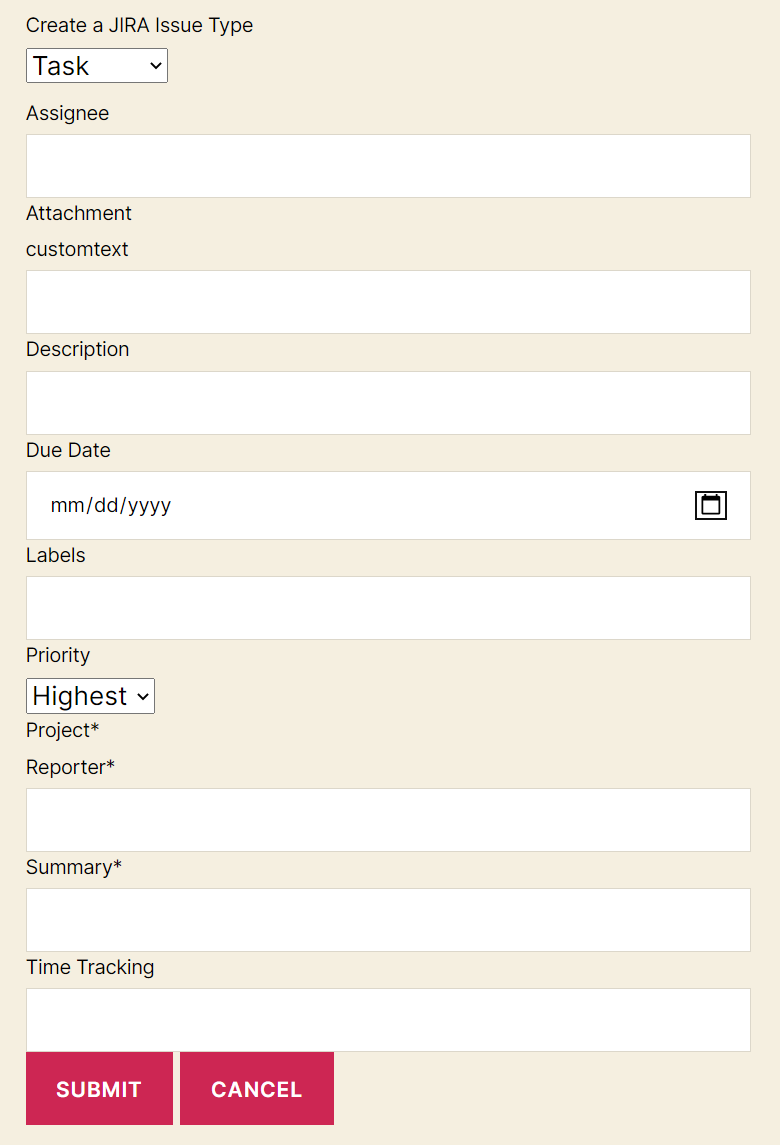 ---
Easily report JIRA issue status to your WordPress visitors.
By the use of WordPress native features and editor helpers it's easier than ever.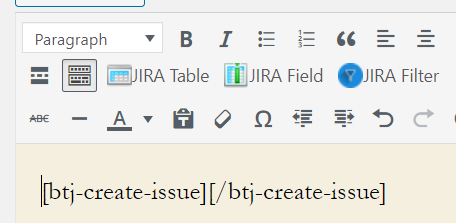 ---